Skip to content
Markus Schiffler
Stuggi Town
Hölderlinweg, 18
71729 Erdmannhausen
Germany

Tel .: 01728465980
Email: shop@stuggi.town

VAT is not shown because the seller is a small business owner within the meaning of the UStG.

Platform of the EU Commission for online dispute resolution: https://ec.europa.eu/odr

We are neither obliged nor willing to participate in a dispute settlement procedure before a consumer arbitration board.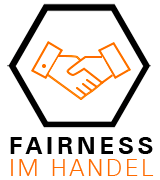 Member of the "Fairness in Retail" initiative.
Further information:
https://www.fairness-im-handel.de
Sunday,Monday,Tuesday,Wednesday,Thursday,Friday,Saturday
January,February,March,April,May,June,July,August,September,October,November,December
Not enough items available. Only [max] left.
Add to Wishlist
Browse Wishlist
Remove Wishlist